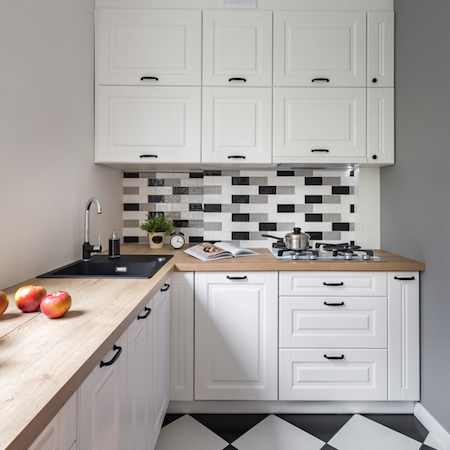 Kitchens are one of the most well-used and dynamic spaces in a house. Whether you have a small condo kitchen or a home with a spacious eat-in, it's likely to have been the heart of your house, and potential buyers will be picturing it that way for their own needs too.
This is why it's a great place to focus on if you want to do some basic upgrades to prep your home before selling. The kitchen can really make or break a purchase decision. With that in mind, here's what to focus on if you have a small renovation or upgrade budget:
Cabinet Doors
Unless your cabinets are in terrible shape through and through, it's often enough to just swap out or enhance the doors themselves. A quick coat of paint can hide wear or give your kitchen an entirely new mood. Even replacing...