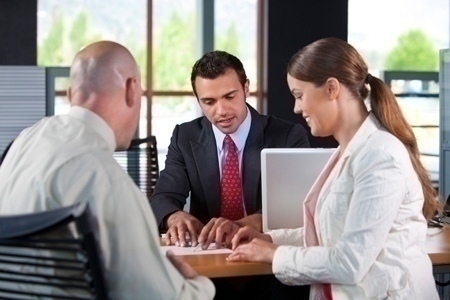 Taking out a mortgage to buy a house is a huge step. The amount and terms of the loan will have a major impact on your financial picture for decades. That's why you should choose a lender carefully.
What to Do Before You Apply
In order to qualify for an attractive interest rate, you need to prove to lenders that you are a good risk. That means you need to get your financial house in order before you start applying for a mortgage. The first step is to get copies of your credit reports and have any errors corrected. If you have a lot of credit card debt, work to pay down the balances and lower your debt-to-income ratio.
Take a hard look at your budget and figure out how much you can afford in monthly mortgage payments. A lender may approve you for a bigger loan than you can realistically handle....